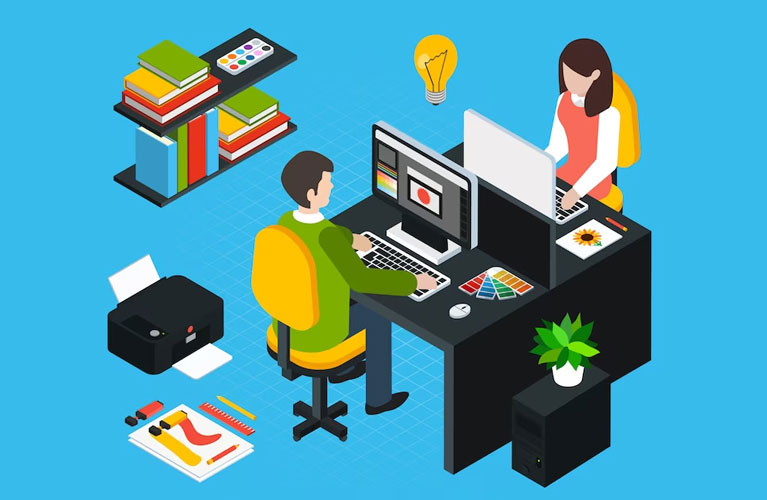 Graphic Designing Services​
Graphic design has become a crucial aspect of modern businesses, as it allows companies to create visually appealing designs that capture the attention of potential customers. In today's digital age, businesses must have a strong online presence and professional graphic design can play a significant role in achieving that. Growup Business Solution offers graphic design services to businesses of all sizes. Our team of experienced designers understands the importance of visual communication and works with clients to create designs that align with their brand identity and marketing goals.
One of the key benefits of working with Growup Business Solution is our ability to create custom designs that are tailored to meet the specific needs of each client. We work closely with clients to understand their business, target audience and goals, allowing them to create designs that resonate with our customers and effectively communicate their message.
Another advantage of working with Growup Business Solution is our attention to detail. We understand that every element of a design can impact its effectiveness and we take the time to ensure that every aspect of a project is executed to the highest standard. From typography to colour schemes to imagery, every detail is carefully considered to ensure that the final product is visually appealing and effective.
In addition to traditional graphic design services, Growup Business Solution also offers a range of digital design services, including website design, social media graphics and email marketing designs. This allows businesses to have a cohesive and professional look across all of their digital platforms, which is essential in today's online marketplace.
Growup Business Solution offers a comprehensive range of graphic design services that can help businesses establish a strong online presence and effectively communicate their message to their target audience. With our expertise and attention to detail, we are an excellent choice for businesses looking to enhance their branding and marketing efforts.
The Growup Business Solution team provides a range of SEO services aimed at improving the visibility and ranking of businesses online. The services we offer include domain and hosting, content writing and customised SEO strategies that drive traffic to your business, as well as on-page optimisation, link building, content marketing, web development, digital marketing, graphic design, logo design and catalogue and brochure design.