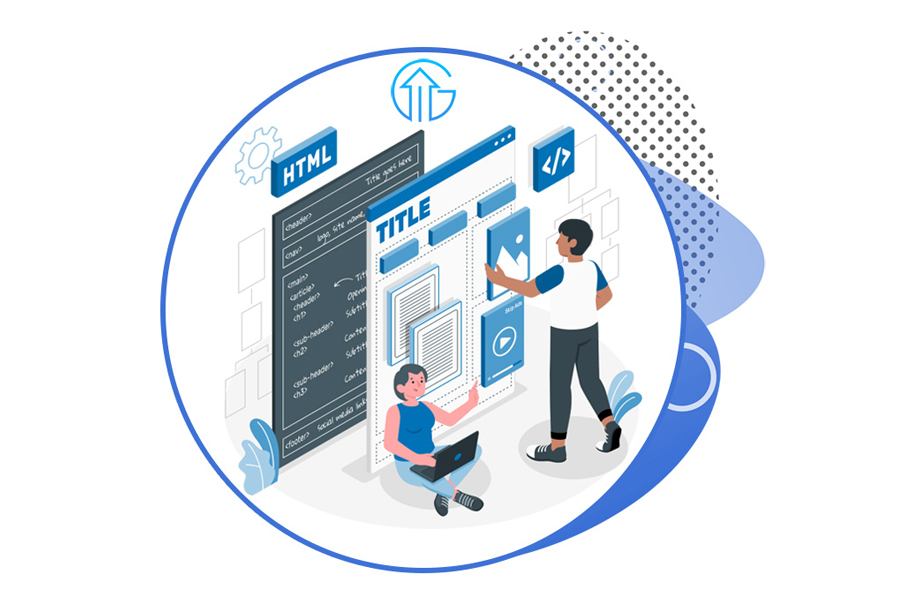 In today's digital world, having a website for your business is no longer an option but a necessity. A website not only helps you establish an online presence but also enables you to connect with your target audience and potential customers. This is where Growup Business Solution, a leading website design company in Ahmedabad, comes in to help businesses create professional and attractive websites that are optimised for success.
Growup Business Solution is a team of experienced web designers and developers that specialises in creating customised websites that cater to the unique needs and goals of each business. We understand that every business is different and therefore, we offer bespoke solutions that reflect the brand identity and values of each business. Whether you are looking for a simple brochure website or an e-commerce platform, we have the expertise to create a website that meets your specific needs.
One of the key strengths of Growup Business Solution is our ability to create websites that are not only visually appealing but also optimized for search engines. We understand that a website that cannot be found by your target audience is of no use, and therefore, we ensure that each website we create is optimized for search engines. This includes optimising the website's structure, content and metadata to ensure that it ranks highly on search engine results pages (SERPs).
In addition to website design, Growup Business Solution also offers a range of other digital marketing services, including search engine optimisation (SEO), social media marketing (SMM), pay-per-click (PPC) advertising and email marketing. By combining these services with their website design expertise, we offer businesses a comprehensive digital marketing solution that can help them grow and succeed in the online space.
At Growup Business Solution, we are committed to providing exceptional customer service and support. We understand that creating a website can be a daunting task, especially for those who are not familiar with web design and development. Therefore, we offer a personalised approach, working closely with each client to ensure that they are satisfied with the end result.
In conclusion, if you are looking for a website design company in Ahmedabad that can help you create a professional and effective website, look no further than Growup Business Solution. With our expertise in website design, search engine optimization and digital marketing, we can help you establish a strong online presence and achieve your business goals.