SEO or search engine optimisation, is a valuable marketing tool that can help small businesses compete against larger companies. By implementing a sound SEO strategy with the help of a reputable Ahmedabad SEO agency, you can ensure that your business reaches new customers and achieves the desired results. All you need are the right seeds to start planting them, some effort and time.
How does SEO operate and what is it?
Search engine optimization is aimed at increasing the visibility of a website on the internet naturally. Using effective SEO may improve website traffic without requiring you to pay for advertisements. The goal is to have your website appear on the first page of search engine results (such as Google).
There are a number of factors that contribute to better organic visibility, including the quality of the content, choosing the appropriate keywords, and building backlinks. For effective SEO, certain technical factors are also crucial, such as site speed and mobile optimization.
Growing a small business can be a daunting task, but with the right tools and strategies, it can be an achievable goal. One of the most effective ways to grow your small business is through search engine optimisation (SEO). The goal of search engine optimization (SEO) is to rank your website higher in search engine results pages (SERPs). Here are some tips for growing your small business with SEO:
Conduct keyword research. The first step in optimising your website for SEO is to conduct keyword research. When your target audience searches for products or services similar to yours, you need to identify the keywords and phrases they use. Once you have a list of relevant keywords, you can optimise your website's content around them.
Optimise your website Once you have identified your target keywords, the next step is to optimise your website for those keywords. This involves making changes to your website's structure, content, and code to make it more search engine-friendly. Some of the key elements to optimise on your website include its title tags, meta descriptions, header tags, and internal links.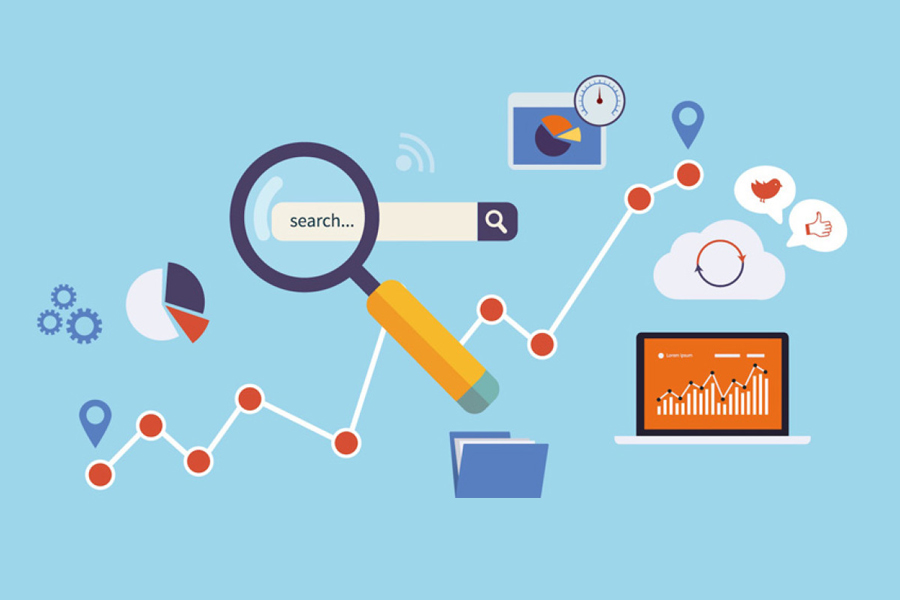 Publish high-quality content. Content quality is one of the most important factors in SEO. By publishing high-quality, informative content that is optimised for your target keywords, you can improve your website's search engine ranking and attract more traffic. Be sure to include images, videos, and other multimedia elements to make your content more engaging and shareable.
Build quality backlinks. They are an important factor in SEO because they indicate to search engines that other websites consider your content to be valuable and authoritative. To build quality backlinks, you can reach out to other websites in your industry and offer to write guest posts or collaborate on content.
Monitor your analytics to track your progress and identify areas for improvement, it's important to monitor your website's analytics. This can include metrics like website traffic, bounce rate, time on site, and conversion rate. By regularly reviewing your analytics, you can identify which SEO strategies are working and which ones need to be adjusted.
In conclusion, SEO is a powerful tool for growing your small business. By conducting keyword research, optimising your website, publishing high-quality content, building quality backlinks, and monitoring your analytics, you can improve your website's search engine ranking and attract more traffic. With patience and persistence, you can achieve long-term growth and success for your small business.